Denis Urubko
The Wortex.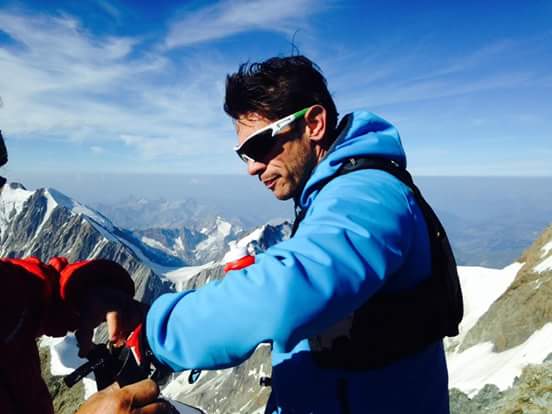 Had to fly from Moscow to Milan, to arrive to Albino office, to take the car... and some meetings by the way . And - to Courmayeur! In the evening I arrived to the Camp. Where Marco De Gasperi, the mountain runner, modestly supervised the preparations. I was appointed to be on duty at Mont Blanc top.
- I run to Elbrus top from Azau in 3-40, - he said. I sincerely shrugged. Nice, cool! what to do?!
And early morning July,16 the helicopter threw me and Cervinian guide Luccio to the crest, where routes Gute and Gonella are joined. And we began to race up. - Wearing crampons? - Damn! There is no time.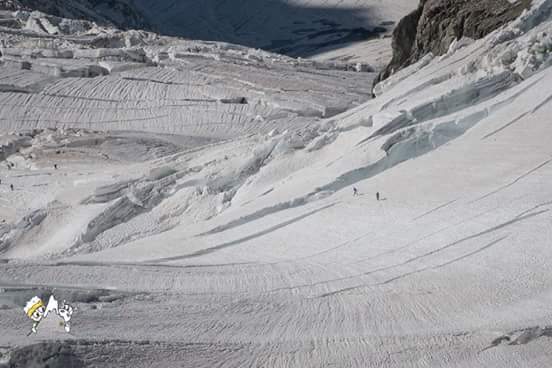 Wheeze in the bronchi, sick in the sprained knee. The people around that we are ahead. I tryed to imagine how's Marco now... He started at 04.30. Like a whirlwind rushing somewhere... just heard on the radio, cut off the checkpoints.
- Do you see him? That point??!!
- No. These go too slow.
- But he's somewhere near to be.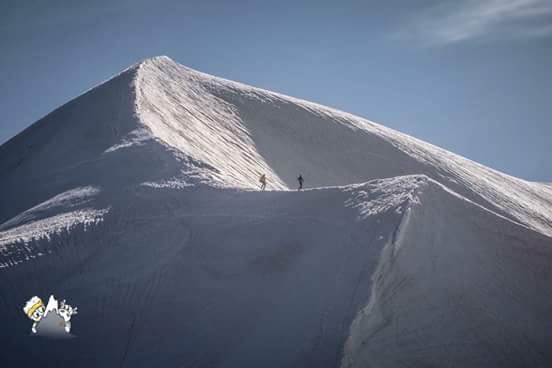 Suddenly he popped up. Somewhere on the ridge 300 meters below us. Skinny silhouette with ski poles with climbers wrapped in down jackets with axes in the background. They looked like standing! So, I also had to eat the heart in the throat, and run to the highest point. The helicopter with operators was circling near the top - shot photos and video. People on the trail shout supporting Marco. Marco rushed. Fast - the capsule of Energizer to the mouth, threw a Go-Pro head in my direction, smiled at my camera. And - whirlwind down. So I could not believe that he was here or was not. "Don't drop the camera, stupid" - I came to myself.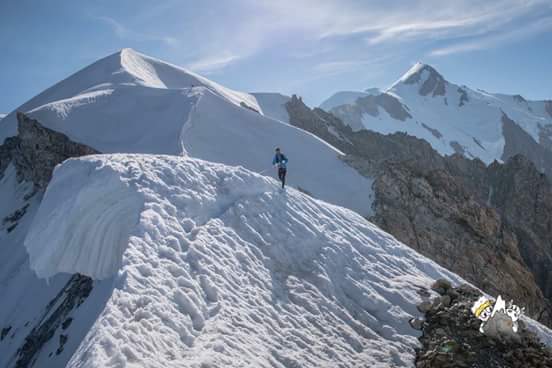 Then the frame: Marco covered in sweat and bloody abrasions comes to life on the steps of the Main Church of Courmayeur. That's the way to fight for the result! And maybe you will have a new record from Italian side. 6 hours 43 minutes roundtrip from Courmayer to the top and back. Approaching tourists enthusiastically shook Marco's hand. A I also receive the little bit of fame. Aside, where people could be crammed in, I explained to the nice girls what is happening. Ah! They marveled at the Italian that I envied. Felt an urge to run somewhere.
PHOTOS
Marco Di Gasperi 
July, 17, 2015