30 June 2007 Krasnoyarsk team in Karakorum has reached BC under Trango Tower and begin their acclimatization.
30 June 2007 K2 West Face expedition. Guys climbed 5 ropes above Camp 3 (7150) - they're already at about 7350 m. Expedition's diary on June, 25-30
27 June 2007 Khan Tengri. The team of Central Sport Club of Kazakhstan Army led by Denis Urubko started June, 27 to Tien Shan - Denis's continuing to build his high-altituse young team. Now they are planning to climb Khan Tengri from North Inylchek glacier. Members are: Denis Urubko, Svetlana Sharipova, Eugeny Shutov, Gennagy Durov, Boris Dedeshko, Andrew Korneev, Darkhan Medeusov and Andrew Kolbin.
27 June 2007 K2 - Broad peak Kuban expedition: yesterday the team returned to BC. They haven't reached the summit. Guys met the very deep snow on the route after he 4-days snowfall, and no one team has helped them to break the trail. But simply went up behind the Kuban guys. June, 23 the leading group left the upper camp at 7500, has broken the deepest trail till 7800 m, the temperature was -20C.
They had to choose: to continue the climb and spend the night near the summit without down sleeping bags and tent or to descend.
They prefered the second one. The exhausted leading group descended to Camp 2, and the next Kuban group repeated the summit attempt. All has repeated again... The beginning bad weather forced all expeditions to descend to BC.
Now Kuban climbers decided to rest and then begin K2 climb.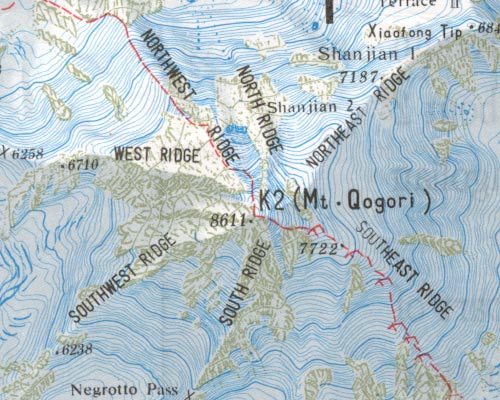 26 June 2007 Kazakh K2 expedition (NW Ridge) start today from Almaty. Members are: Maxut Zhumayev, Vassily Pivtsov, Serguey Brodsky, Andrew Puchinin, Aggey Skopin, Malik Ismetov, Alexander Sofrygin, and Russian Serguey Bogomolov. The coach - Ervand Iljinsky. The team'll go to Bishkek, then to China by cars provided by their general sponsor - Astana Motors company. The last climb of the NW ridge route was accomplished by Russian (Togliatti) team in 1996. The NW ridge is often called as the North ridge, but it's geographically incorrect. It's not so strong team as in 2003 - the half of members have never been in Himalaya and at 8000. But the coach hopes to the success...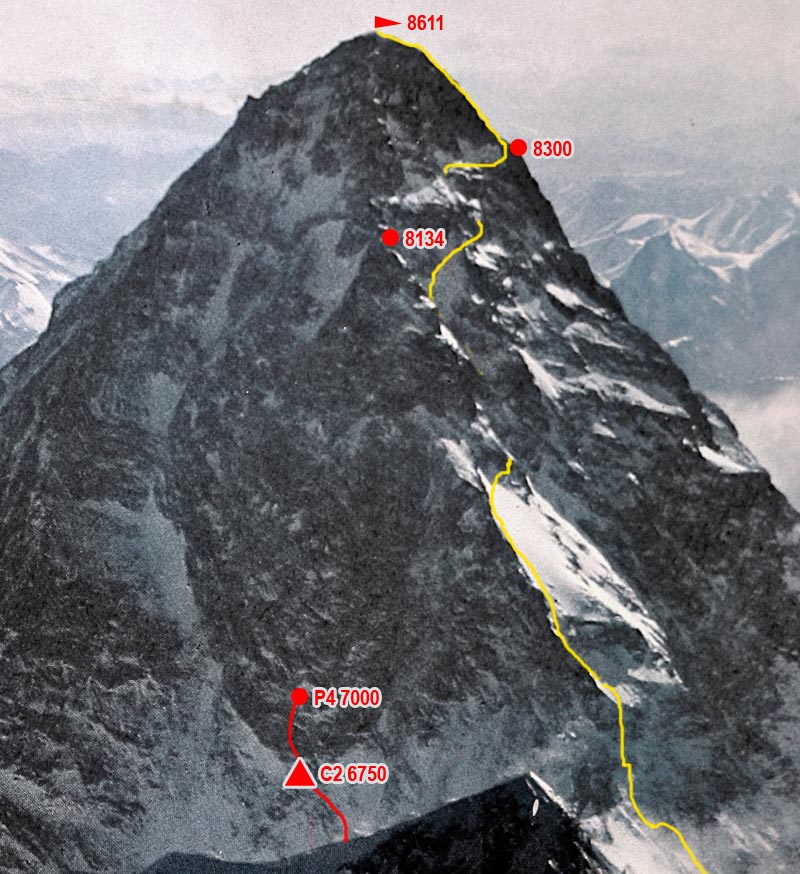 25 June 2007 Russian K2 West Face expedition It's the Super Grandfathers K2 Expedition! Gleb Sokolov became a grandfather too! The team reached 7150 m. Very difficult bastion.
23 June 2007 Valery Babanov claimed yesterday that his expedition to Kunyang Chhish East (7400 ì) è Pumari Chhish South (7350 ì) is over - due to his partner Patric refused to climb the route.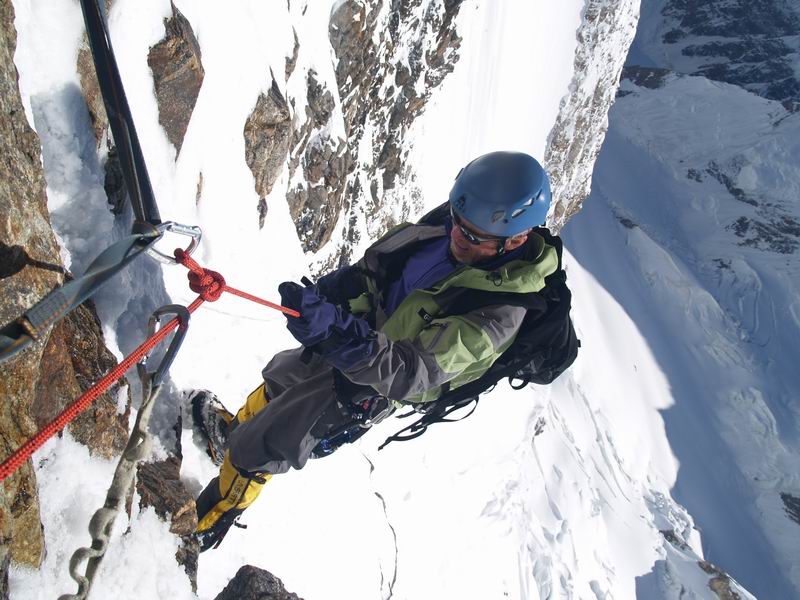 22 June 2007 Russian K2 West Face expedition The team reached 6880 m. Shabalin's group returned to BC, Sokolov's group went up tp ABC, others work on the wall. Pavel Shabalin became a grandfather! The weather's crazy: +49C at 6200 in midday!
21 June 2007 Russian K2 West Face expedition Camp 2 set at 6750 m. ropes fixed till 6830 m yesterday.
20 June 2007 K2 - Broad peak Kuban expedition: Yesterday the team began their second push on Broad peak. Too much snow.... The first group (4 climbers) reached Camp 1 (5700 m) after 7 hours. Today next four-men group started, and the third will stsr tomorrow. Guys hope to use weather "window"
20 June 2007 Krasnoyarsk Broad Peak - Trango expedition start today from Moscow. The strong technical mountaineering team led by the coach Nickolay Zakharov (experienced high-altitude climber), many-time champions of All-Russia Mountaineering Championships in techniks class, want to try 8000 for the first time - the most of the young climbers have never been at such altitude. Vladimir Arkhipov was a member of Everest North Face expedition in 2004. In February 2007 Krasnoyarsk team made the great ascent to Ak Su in 8,5 days - with the good summer speed - via one of the difficultiest routes - Ruchkin, 6B Russian Grade.
18 June 2007 Russian K2 West Face expedition The weather begins to improve. The group led by Pavel Shabalin went up from BC yesterday and the group led by Alexey Bolotov started today - they will begin to work on the rock bastion on the K2 West Face.
A lot of pictures you can see at the expedition site and also to write on English on the expedition's forum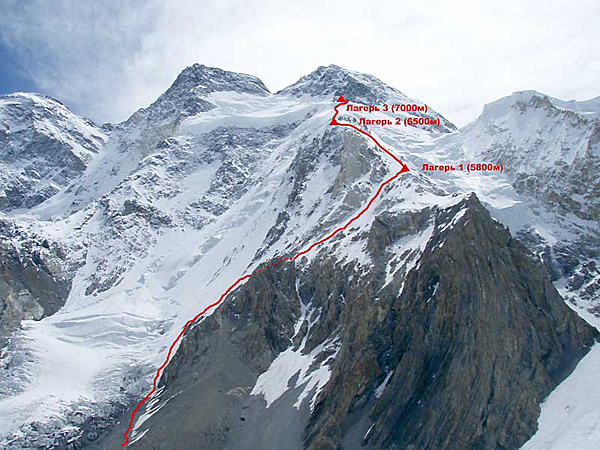 18 June 2007 K2 - Broad peak Kuban expedition: June, 14 the team set Camp 3 at 7000 m. June, 10 during their acclimatization push they had rescued German climber, who had fallen to dangerous icy river on the glacier. Next morning guys crossed the river and began the climb via the normal route, where the German team had already fixed ropes to Camp 1. Then Kuban climbers have fixed ropes to Camp 2 and Camp 3 (7000 m). In the morning guys went down to BC for the rest before the summit bid.
18 June 2007 Yesterday International Russian - Latvian Broad peak expedition started from Moscow. Guys want to climb the normal route. Members are: Alexey Paskhin (Saint Petersburg, leader), Yuri Emelin (Saint Petersburg), Alexander Pashkevich (Saint Petersburg), Oleg Zagainov (Saint Petersburg), Serguey Rogachevsky (Saint Petersburg), Vladimir Belous (Bratsk), Serguey Mirinov (Irkutsk), Mikhail Pietkevich (Riga, Latvia), Oleg Silin (Riga, Latvia), Valdis Purins (Riga, Latvia)
15 June 2007 Russian K2 West Face expedition The weather have worsened - as the forecast predicted. All the team is in BC. You can see the fresh photos (from June, 15) at www.k2-8611.ru
Camp 1 has been set yesterday at 6000 m, ropes fixed till 6500 m.
12 June 2007 Russian K2 West Face expedition June, 10 the group - Pavel Shabalin, IljasTukhvatullin, Andrew Mariev, Gennady Kirievsky, Alex Korobkov and Vadim Popovich set ABC camp (two tents) on 5-30 p.m.
7 June 2007 Russian K2 West Face expedition The team have reached BC yesterday - the first expedition's stage is over succesfully 1 day earlier than planned. Six climbers have already gone to recoinnaissance Savoya glacier - they've marked the way to Japanese camp and are going back.
7 June 2007 Ukraine-Czech Karakorum expedition will start in June, 10 - guys hope to climb Broad peak, and two Gasherbrums. Ukrainian members are Serguey Bershov, Igor Svergun, Eugeny Staroselsky, Alexey Bokov and Pavel Sidorenko.
2 June 2007 Russian K2 West Face expedition The way to the base camp. Victor Kozlov's call from Paju: "We went from Skardu to Askole May, 30. Next morning we began our trekking to the base camp. June, 1 we spent night in Johla, today we reached Pajyu. Tomorrow will go to Urdukas. We have found 360 porters in Askole, but need 170 more, so Nickolay Cherny stayed in Askole to solve this problem. Thanks for your support on the expedition forum - we'll answer to all just after reaching BC. The weather's unstable - sunny days changed by rainy ones". The relation by sat phone was very unstable, so Victor couldn't say any more.
29 May 2007 Russian K2 West Face expedition The team is in Scardu now. Tomorrow they'll leave for Askole by jeeps. You can write messages on the team's forum on Russian or on English
23 May 2007 Russian K2 West Face expedition. Victor Kozlov's call from Islamabad.
22 May 2007 Russian K2 West Face expedition. The team is already in Islamabad.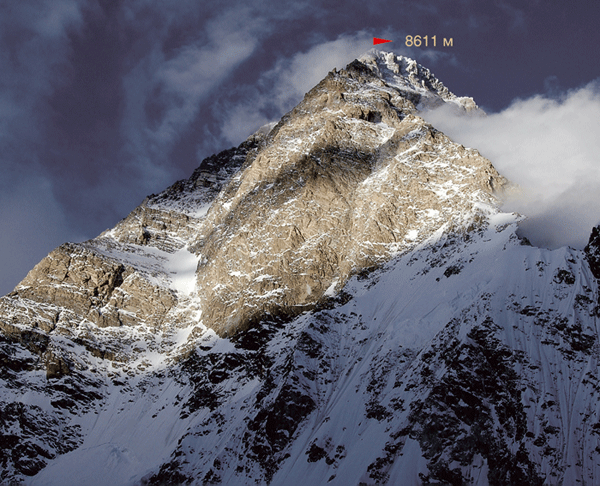 15 May 2007 Russian K2 West Face expedition will start May, 20 from Moscow. Expedition is led by Victor Kozlov, who had already organized successful expeditions to Lhotse Middle in 2001 and Everest North Face in 2004. 16 high-altitude climbers will climb West Face bastion in Himalaya style without oxygen by four parties, every consist of four climbers. Some of them are experienced 8000 climbers, some have never been to Himalaya and Karakorum, but climbed 7000-ers many time. The height of the rock bastion is about 1500 m and it begins at 6500 m.
15 May 2007 Cho Oyu. Kazakhs Serguey Lavrov, Alexey Raspopov and Artjom Skopin (all from Almaty) and Ukrainian Igor Kushnir summited Cho Oyu. Photo
12 May 2007 Dhaulagiri. Dmitry Sinev has summited May, 1 with Kazakhs and Horia Kolibasanu.
4 May 2007 25 YEARS AGO RUSSIANS SUMMITED EVEREST FOR THE FIRST TIME - MAY, 4 1982, VIA SOUTH-WEST FACE, THE ROUTE HAD NEVER BEEN REPEATED. It was the first Soviet Himalayan expedition. The page fron the historical newspaper with the greetings to the team from Leonid Brezhnev..
3 May 2007 Dhaulagiri: SMS from Denis Urubko, 7-45, Moscow time: Serguey Samoilov, Svetlana Sharipova and Eugeny Shutov summited May, 1. Urubko summited May, 2. SMS from Urubko, 8-33, Moscow time: Boris Korshunov had caught night without tent below Camp 3, he was alone, so I was obliged to abort my speed ascent and help him to descent.
Congratulations to all Kazakhstan team! Dhaulagiri is Denis's 11-th 8000-er, and first 8000-er for Svetlana and Eugeny (it's their first adventure in Himalaya). Svetlana is the first Kazakh woman who climbed 8000 without supplementary oxygen.
SMS from Denis Urubko, 13-07, Moscow time: It took me 7,5 hours to reach 7300, where I've found Boris, warmed him and gave him hot tea, then I helped him to descend to 7100 in 4 hours - he could go down by himself further. Our team that time went up to the summit, I met them in the upper camp. Next morning it took me 4,5 hours to reach the summit.
2 May 2007 Cho Oyu Kazakhstan Expedition: all the team (4 climbers) are back to BC to rest during two days after the nigh in Camp 2..
2 May 2007 Dhaulagiri: Romanian Horia Colibasanu called from the summit of Daulagiri yesterday. Some Kazakh climbers reached the top as well – no names were provided though. The summit group spent last night in C3 and hoped to return to BC soon. Catalan climbers Josep Noguera and Roger Sellent reached the summit on April 29, and returned to BC on Monday (www.mounteverest.net)
2 May 2007 Everest, Kazakh duo is in ABC: Yesterday evening Maxut and Vassily called to their chief Ervang Iljinsky. They descended April, 30 to 8300. Next day the duo descended to ABC. Guys are very exhausted, but all's OK.
Mountaineering
World's news
4 June 2007 Lhotse Shar (8383 m). Three climbers from South Korea - Um Hong-Gil , Byung Sung-ho and Mo Sang-hyun and one Sherpa Pasng Namgyal climbed South Face May, 31. It was the fouth attempt for the leader - first in 2001, second in 2003, third in 2006).
1 June 2007 Rock Junior, Rock Master, Arco Rock Legends 2007: THE WORLD FESTIVAL AT ARCO FOR CLIMBING AND NATURE
1 June 2007 British Manamcho Expedition 2007.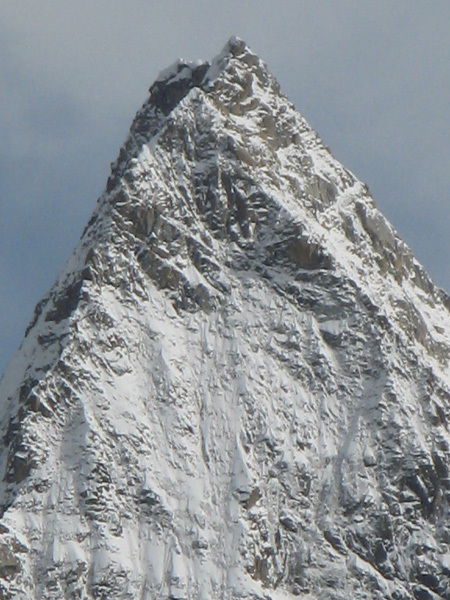 In April 2007 Mick Fowler, Paul Ramsden, Steve Burns and Ian Cartwright made the first ascents of Manamcho (6264m) and Point 5935m in the Nyainqentaglha East Range in Tibet. Mick Fowler and Paul Ramsden made the first ascent of Manamcho (6264m) in a 7 day round trip from base camp. Steve Burns and Ian Cartwright chose to attempt pt 5935m which rises to the NW of the large glacier plateau north and west of Manamcho and Kajaqiao. Fowler and Ramsden were able to spend a day exploring the Manam valley which cuts deep into the Nyainkentanghla East range between Lhari and Tatse. The local headman here had never set eyes on Europeans before (except on his satellite TV!) and it would appear that the mountains had never been seen by westerners before. Both Fowler and Ramsden were inspired by what they found and felt the Manam valley to be one of the most beautiful they had ever visited. (www.planetmountain.com)
30 May 2007 Japanese Katsusuke Yanagisawa, has become the oldest person to summit Everest at 71 years, 2 months and 2 days old.. He summited on May 22 from the Tibet side. He used supplementary O2.
Yanagisawa has break the record previously set by Takao Arayama who was 70 years, 7 months and 13 days.
28 May 2007 Kangchenjunga. Spanish duo Oscar Cadiach and Inigo de Pineda were close to the summit two days ago. They turned back not far from the summit. It was on the way down, when Inigo fell down a cliff to the glacier 1,000 meters below. De Pineda's body couldn't be retrieved; meanwhile Oscar has joined the rest of the expedition in BC,
24 May 2007 Annapurna. Fernando Gonzales Rubio, Andrew Lock and Ivan Vallejo summited some hours ago!
22 May 2007 Annapurna. May, 20 all climbers who work on the mount, began their summit push. Spaniards Edurne Pasaban, Ferran Latorre, and Asier Izaguirre; Ecuadorian Ivan Vallejo; Colombian Fernando Gonzalez-Rubio; Australian Andrew Lock; and Russian Serguey Bogomolov will fix some more rope on the upper sections of the mountain and set up C4 today. Spaniard Inaki Ochoa and Romanian Horia Colibasanu planning to join the rest today at C4. Since the two men have not fixed ropes on the lower sections of the mountain (they were climbing on Dhaulagiri), Inaki and Horia have volunteered instead to break the trail from C4 to the summit. (www.mounteverest.net)

22 May 2007 Manaslu. Ralf Dujmovits (Germany) and Hirotaka Takeuchi (Japan) summited May, 19 , in good weather conditions. This is Ralf'12th 8,000er and Hirotaka's 9th. This summer Dujmovits is attempting K2 together with his wife Gerlinde Kaltenbrunner, while Takeuchi is also flying to Pakistan on June 11, aiming for a double-header: Broad Peak and GII.

15 May 2007 Dhaulagiri. The avalanche has swept two Spanish climbers who were in the tent in Camp 2 in May, 13 - Santiago Sagaste and Ricardo Valencia. Their team member Javi Serrano and Austrian Gerlinde Kaltenbruner, sleeping in tents by Sagaste and Valencia's, escaped the avalanche. May 13, the four were waiting out for conditions to improve in that camp. Gerlinde and Javi were able to climb back to BC. (www.mounteverest.net)
2 May 2007 Cho Oyu. Italians Silvio Mondinelli and Marco Confortola summited today, at about 1.00 pm, local time. The climbers descended to C2. They climbed about 20 hours non-stop from C1. to the summit.
1 May 2007 Dhaulagiri. Italian Sergio Dalla Longa, a member in Mario Merelli's team, fell to his death April, 29. Sergio was reportedly meters away from the summit when he slipped, hitting his head against the icy surface with lethal consequences. Sergio's crampon got loose and he slipped, only a few meters, but unfortunately hit his head and neck against the ice and died instantly. Sergio's brother Marco died on Nanda Devi (Indian Himalaya) two years ago. Six other climbers are back in BC, some of them with frostbitten fingers. (www.mounteverest.net)
Our deep condolences to Italian team and their friends and relatives...