April, 25 2015: An earthquake, measured as M7.9 on Richter scale, not far from Manaslu and about 200km west of Everest.
Apr, 29 Death toll hits 5057 and more than 10,915 are Injured, according to Home Ministry.
Apr, 28
Source: http://www.alpinist.com
With much of the news focus on Nepal's devastating earthquake of April 25 centering on Kathmandu and Everest Base Camp, other regions devastated by the 7.8 magnitude quake have received less attention. Yet many rural areas closest to the quake's epicenter, 80 kilometers north of Kathmandu in Lamjung, have also seen calamitous destruction, with numerous fatalities, and people in dire need of medical attention and basic supplies. The International Federation of Red Cross and Red Crescent Societies (IFRC) for Asia Pacific Jagan Chapagain stated: "We are extremely concerned about the fate of communities in towns and villages in rural areas closer to the epicenter." Chapgain said that access roads have been damaged or blocked by landslides, with downed communications preventing the IFRC from reaching local Red Cross branches to get accurate information. "We anticipate that there will be considerable destruction and loss of life," he said.
One such affected area is the Langtang Valley north of Kathmandu (and bordering on Tibet), home of Langtang National Park and many popular trekking peaks, most of them sub-7000 meters. According to reports on Nepal Television (NTV), via a tweet from reporter Michael Holmes at CNN, the valley is "completely destroyed." And according to myrepublica.com, Chief District Officer Uddhav Prasad Bhattarai stated that the village of Langtang was engulfed by an avalanche triggered by the quake, with more than 100 people feared dead, the roadway partially blocked and 90 percent of the district's houses damaged.
Apr, 27
Detales (info: www.exploreresweb.com):
 An official of the Nepalese Tourism Ministry said, more than 200 climbers had been rescued on Everest. It was the most extensive rescue operation in the history of high altitude mountaineering. According to department reports, at least 19 climbers, including five foreign nationals, have been confirmed dead in two avalanches. It seems that this figure also includes three Sherpas who reportedly died in the Khumbu Icefall during an aftershock on Sunday.
Aftershocks are still reported from the 'other' 8000 meter peaks today and yesterday. Nobody is climbing. Chinese Tibetan Mountain Association suspended climbing in Tibet.
In Nepal some teams still have to decide if they want to go for the summit, but most have suspended their climbs and wait in the mountains for flights to resume out of Kathmandu before they go there. The climbers are also willing to put their skills to use in the villages and Kathmandu. 
In Kathmandu: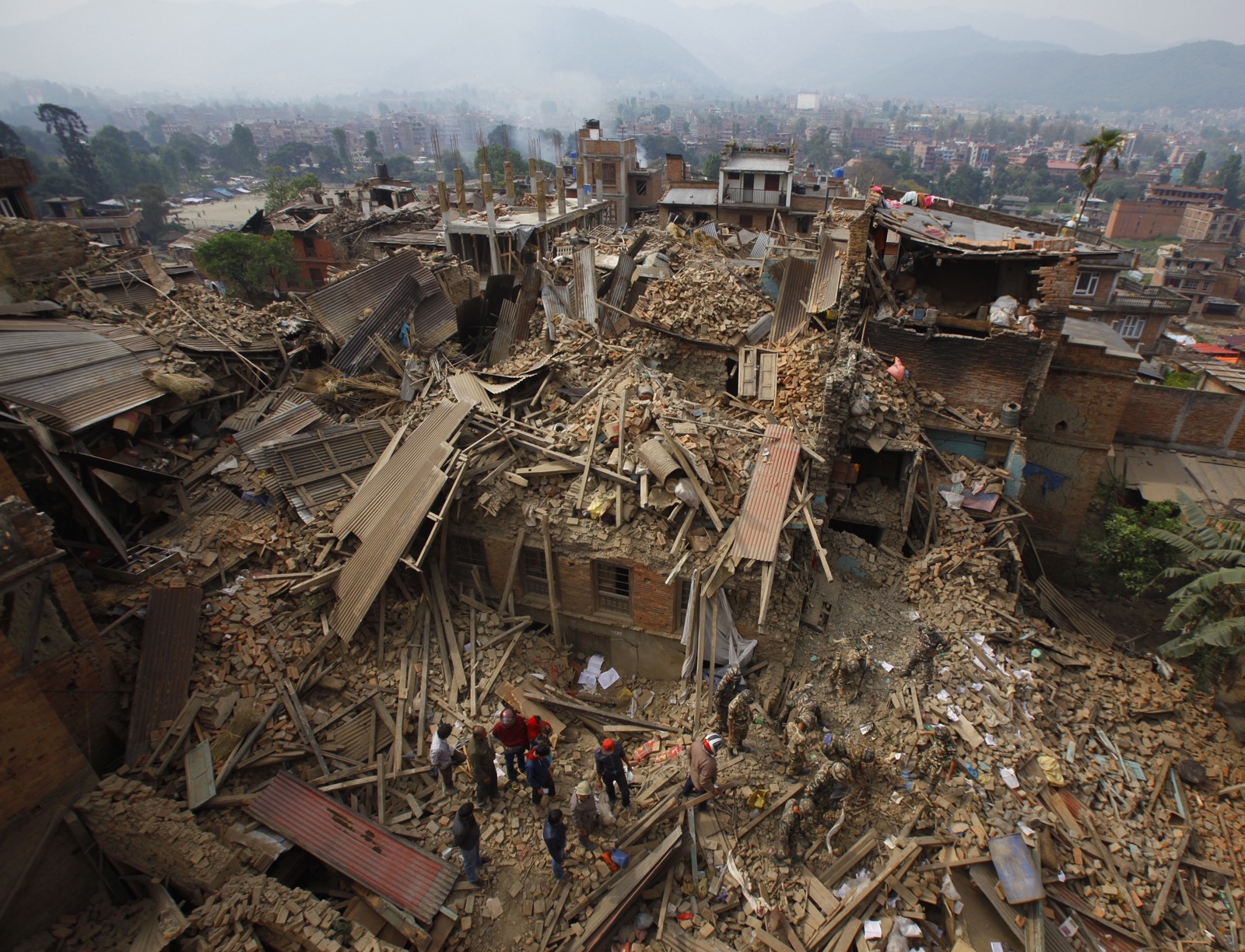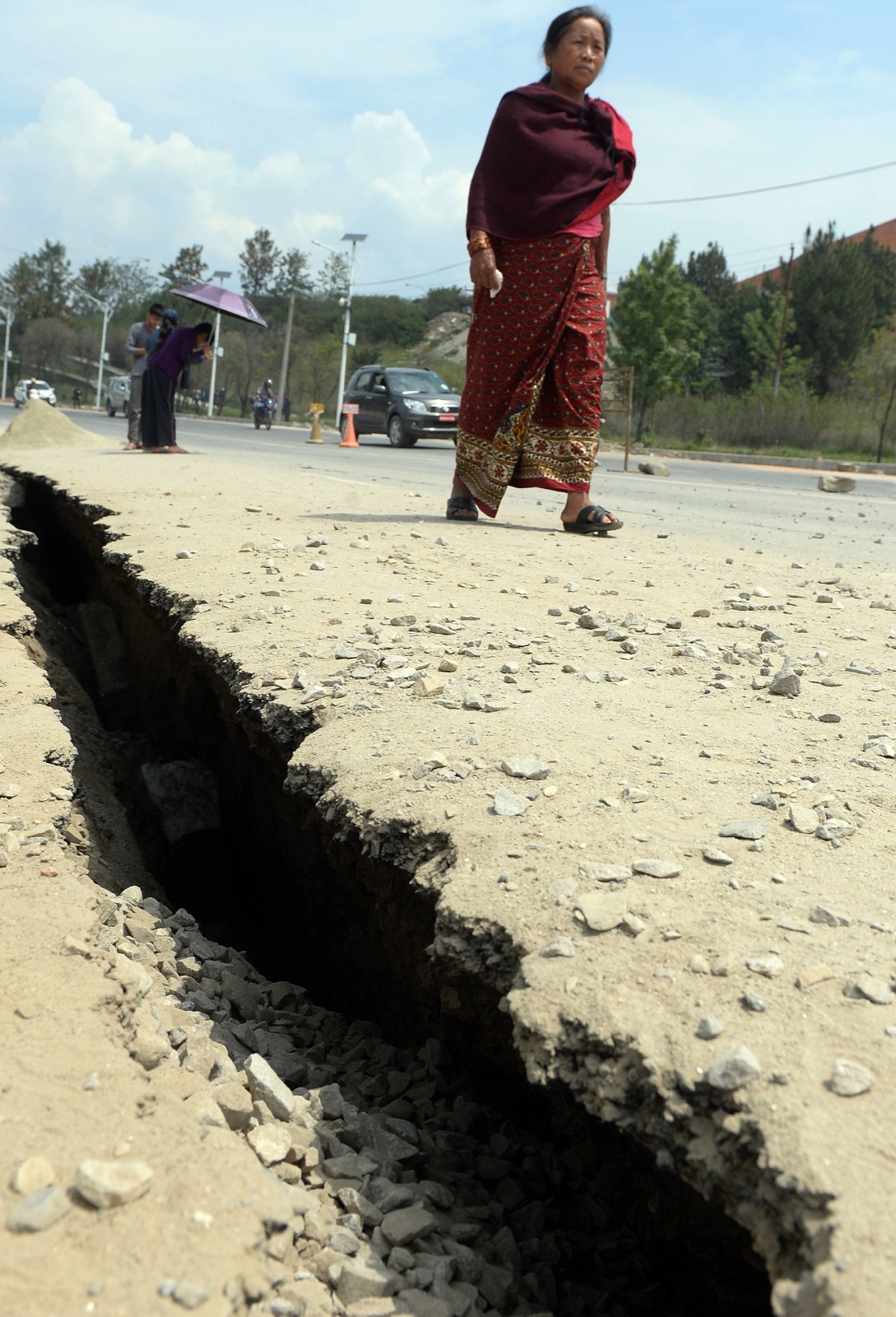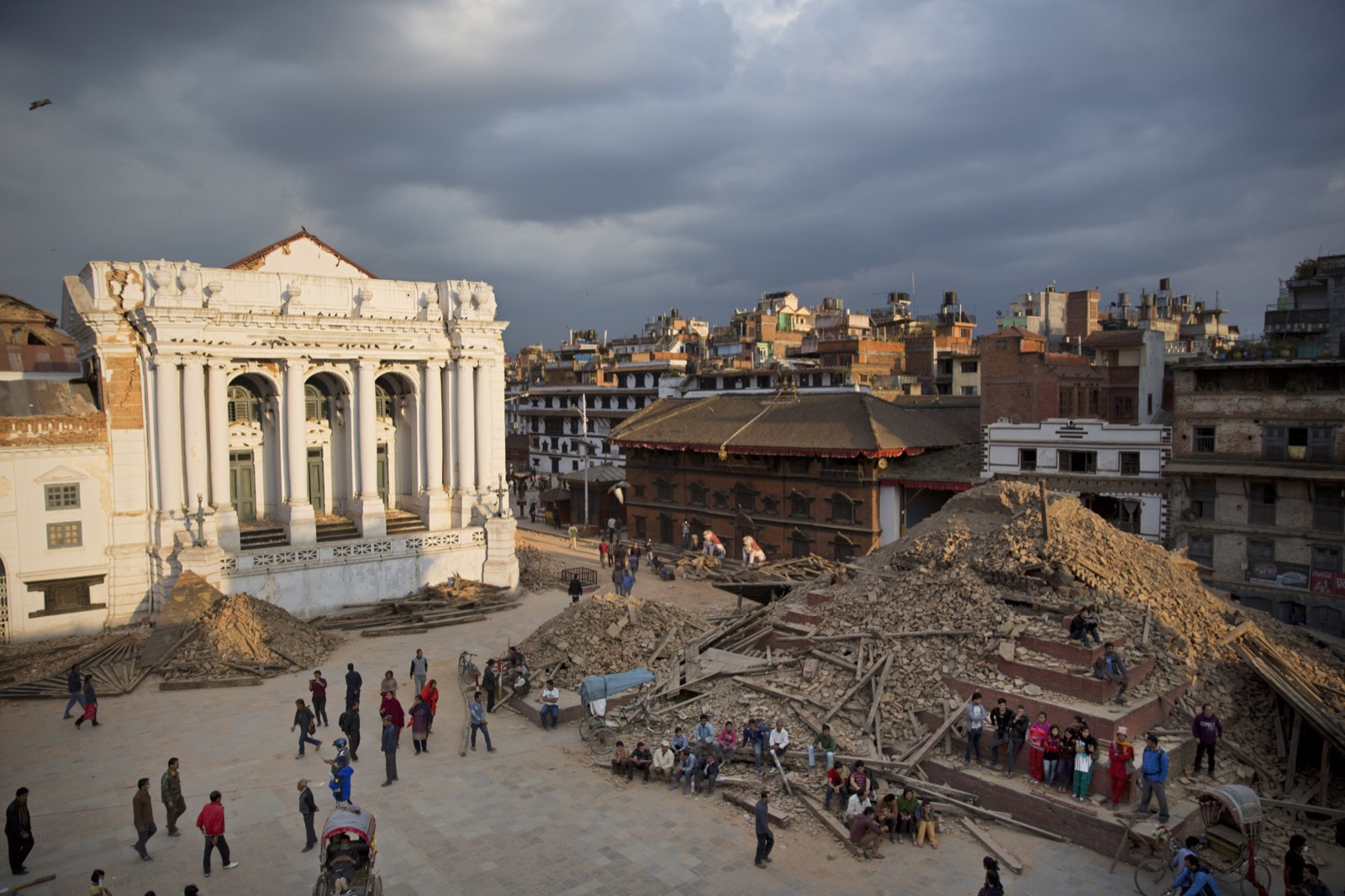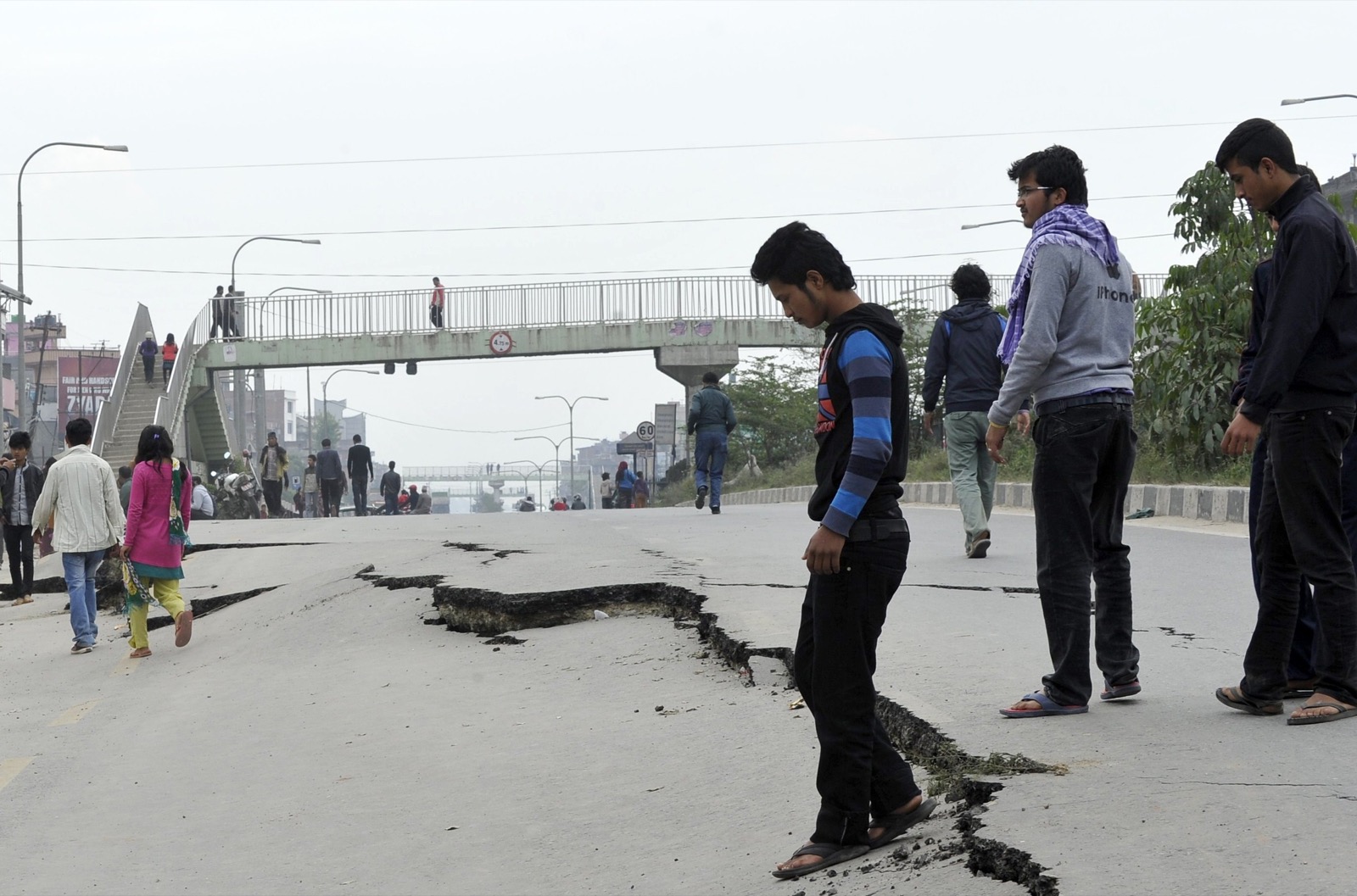 Apr, 26
More than 3000 died in Nepal...
Everest BC (south). As per details coming from Base Camp, the earthquake triggered a huge ice block to break away from the saddle between Pumori and Lingtren - around 800m meters above the tents. This avalanche wreck havocs on upper section of Base Camp, blowing away several tents. Lower portion of Base Camp remained safe. There were avalanches from other peaks as well, but without any significant damage.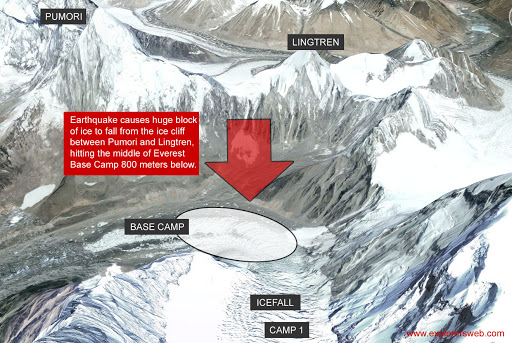 Search mission was immediately launched after the incident to look for survivors and recover dead bodies. Lack of visibility, snow covered cracks and risk of further avalanches and aftershocks made the task further difficult and dangerous. Meanwhile, doctors and medical staff gathered at kitchen tents of different expeditions to treat the injuries. It's reported that make-shift hospitals are operational at IMG, Himex and Asian Trekking tents.

Several injured climbers needed urgent aerial evacuation. However, bad weather and snow didn't let the helicopter reach BC. "It snowed all afternoon and no helicopters were able to reach Base Camp today. There are a number of helicopters on standby in Lukla ready to fly as soon as the weather improves, hopefully first thing in the morning tomorrow." Reported IMG team.
As per information from Temba Tsheri Sherpa a while ago, injured climbers are being rescue to Pheruche. Because of bad weather, they couldn't be taken to Lukla
Early Sunday that 22 of the seriously injured were taken by helicopter to Pheriche village, the nearest medical facility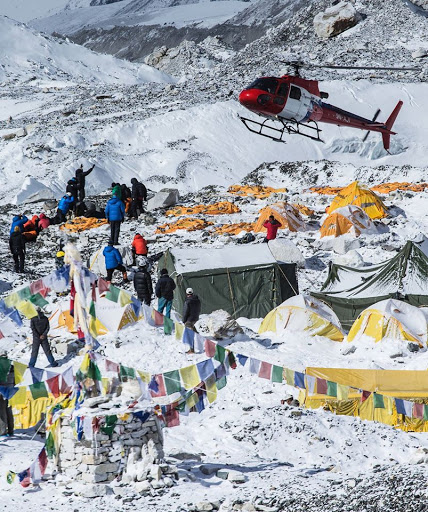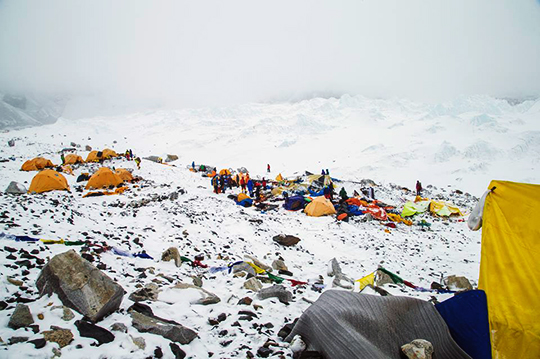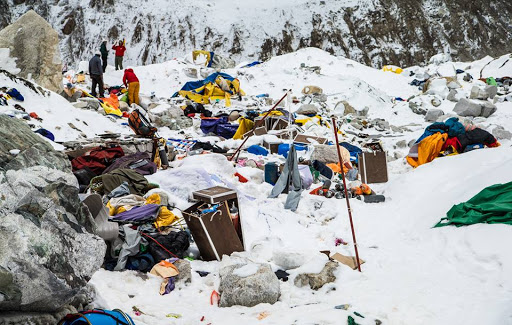 Government of Pakistan has already despatched four military aircrafts loaded with search, rescue and medical teams, and relief material to Kathmandu today to participate in the relief operations. These teams are well trained and well equipped. More relief material is also on its way.
Alpine Club of Pakistan shall endeavour to provide requisite support, within our possible means, to Nepal Mountaineering Association for the earthquake victims. Besides, ACP will join relief efforts being launched by the Union of Asian Alpine Associations (UAAA), for which an appeal has already been launched by the Association.
Wishing you all safety and security against the natural calamities.
First Everest Avalanche Video Shows Monster Cloud Hitting Camps by  German climber Jost Kobusch, who planned to climb Lhotse. "The ground was shaking from the earthquake and as soon as we saw people running we were running ourselves to save our lives," Kobush describes the scenes.
In other news Sunday, several aftershocks - the strongest measuring 6.7 - caused new avalanches and further collapses of the icefall. 
All the seriously injured have been airlifted out of Base Camp mostly to HRA's (Himalayan Rescue Associations) field station in Pheriche which is not ideal but the hospitals in Kathmandu are overfilled.
April, 25
The avalanche on Everest South side came down Pumori and reached BC. The avalanche from Nuptse was also giant... The upper part of BC was flattened. More than 10 people died, about 40 injured in BC.
About 120 climbers are in C1 and C2...
The earthquake triggers the avalanches in Everest south area.On the North side the avalanches and the rockfalls were too. But all are safe and sound.
Damage in Kathmandu, in Khumbu region, in other areas.... More than 2000 died...