Nanga Parbat. Winter 2015 - 2016.
Rupal Face, Diamir Face.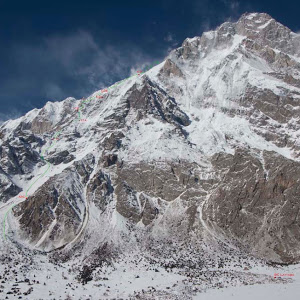 Jan,3, 2016 Adam Bielecki: (Jan, 2) Today after 6.5 hrs of wading in deep snow and over hour of digging of platform we've set camp one at 4900 m. We're warming up, eating and strategizing for tomorrow. Greetings, Adam & Jacek
(Jan, 2) Today was the first working day for Alex Txikon, Daniele Nardi and Ali 'Sadpara' in Nanga Parbat, and it's been really satisfactory. Two days after reaching and establishing BC (4.200m), the three climbers have reached which is going to be their first altitude camp (C1, 4.850m) this winter.
They actually knew snow was going to be very deep in the whole traverse to the glaciar and also higher, that's why they've used snow-shoes and sleds for carrying the material more easily. The track was done up to the morraine (4.450m) by one of the other expeditions attempting Nanga Parbat this year, but there was no track further, and needed to work hard. On the other hand, the highest and stipest slopes of the mountain look much more icy than last year.
Txikon, Nardi and 'Sadpara' have deposited 70 kilograms of material in total at 4.850m altitude before coming back to BC. It's been a really nice day, weather was wonderful, althoug these dates we only see the sun for two hours per day. They left BC at 9:00am and came back at 6:00pm.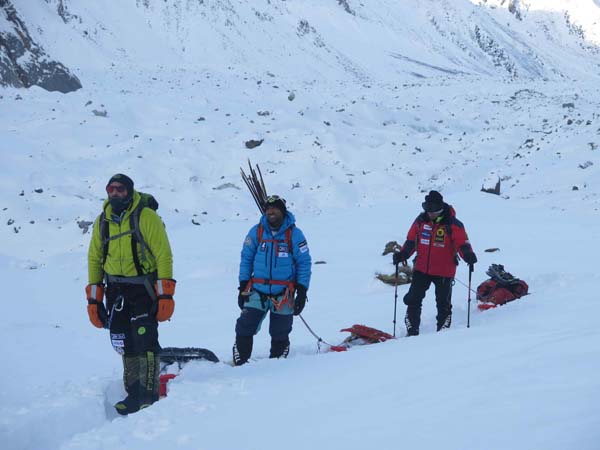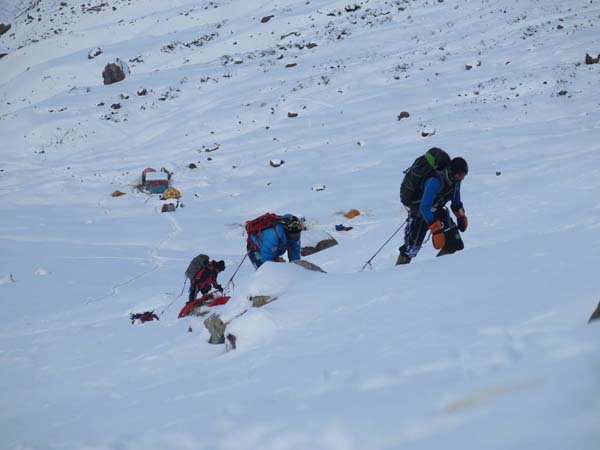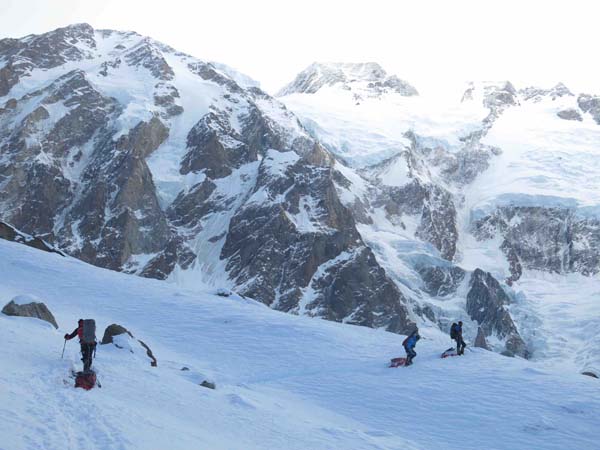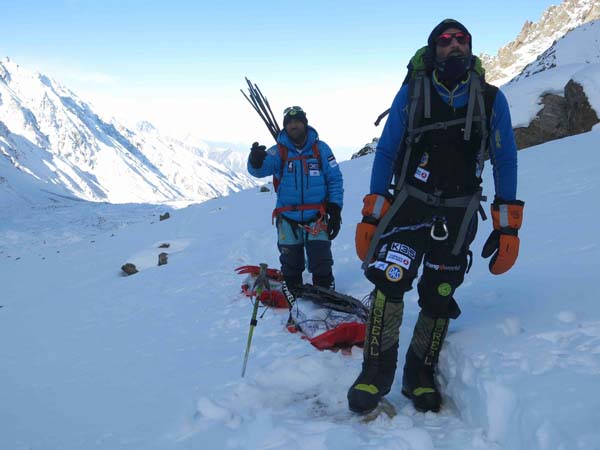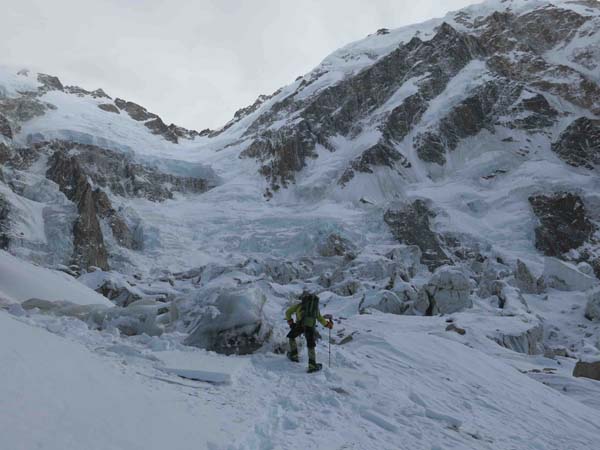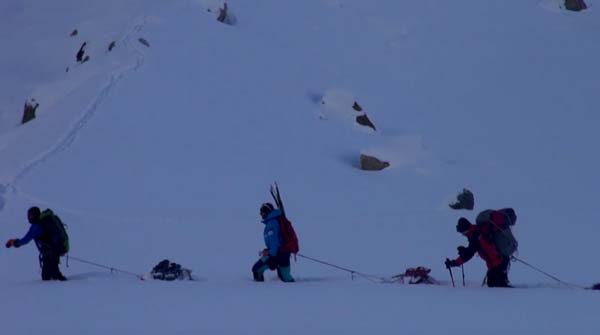 Jan, 2, 2016 Rupal Face. Nanga Dream team reached 5900 m on Shell route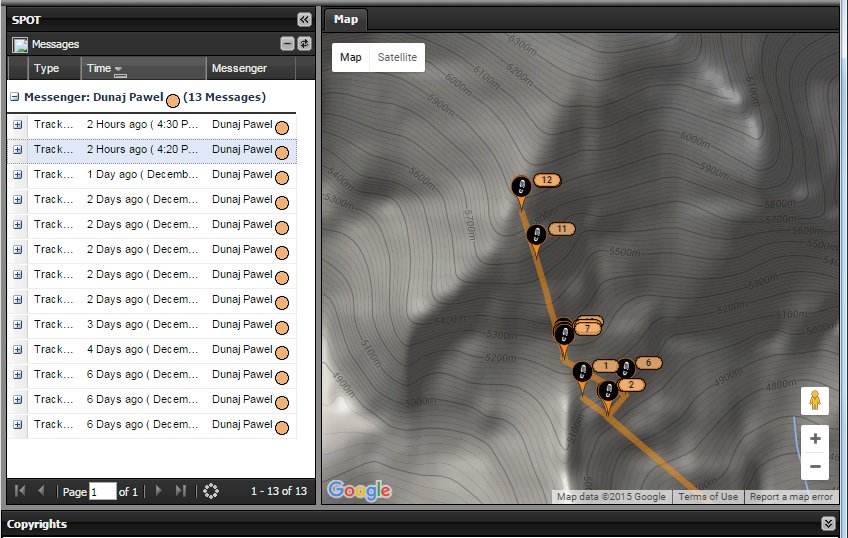 Jan, 1, 2016 Adam: So far Nanga laughs at our plans. Alex's team reached base camp yesterday and we've been greeting each other and packing for so long it's been to late to climb. We did today in the morning to become first team this winter season to set camp one. Unfortunately snow one meter deep defeated us and we had to abandon our backpacks halfway and get back to base camp. Tomorrow we will go up again but this time equipped with snow shoes (me) and skis (Jacek). Heartfelt wishes of happines in new year for all of you from Nanga Stegu Revolution - Adam & Jacek. Thank you for supporting us!
Dec, 30, 2015 Adam: Base is ready. Gear is segregated and we're combat ready, just Himalayan weather sucks as usual. To prevent idle sitting in base we're going up tomorrow. We plan to reach second base and put our only railing rope on Kinshofer wall. Unfortunately weather forecasts forced us to kiss our alipne styl dreams good bye. But we're still fighting to succeed! Greetings, Adam & Jacek