VII INTERNATIONAL ELBRUS RACE
"You can't race any higher in Europe!!!"
Organizers: TOP SPORT TRAVEL and WWW.RUSSIANCLIMB.COM
Denis Urubko welcomed the athletes of VII International Elbrus Race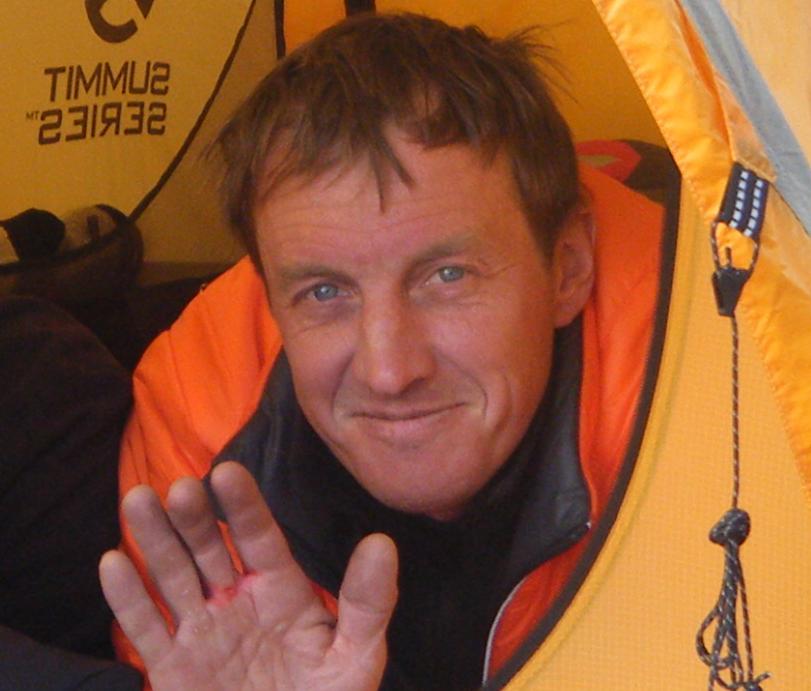 The Champion of International Elbrus Race in 2006 on the route Azau-Elbrus West top, the winner of four Piolet D'Or awards, the winner of many mountain races (the speed climbs competitions) in Kazakhstan (peak Noursultan, peak Amangeldy, etc.), the first climber from CIS, who climbed all 14 eight-thousand peaks of our planet (including three new routes, speed ascents and two first winter climbs to 8000-ers) welcomed the athletes, who are going to the VII Internatioanal Elbrus Race this Fall:

"In the Morning, when you're on the start line in Elbrus Race competitions, will be remembered for a lifetime. This is only a moment, but like the line between the past and the future. And the flight over Caucasus in suspense all your forces, which lasts few hours, inspires your soul for many years. Because the speed climb is always the verge of opportunities. To get a feel of the moment at the top, full of delight! Such edges are the most important thing in a person's life, they transform the usual color into the Rainbow. I wish you a happy dream, which will become even more beautiful,
when you'll reach the success.

The official site: www.elbrusrace.com