Amin Brakk West Face
Women's Alpine project
PAKISTAN 2010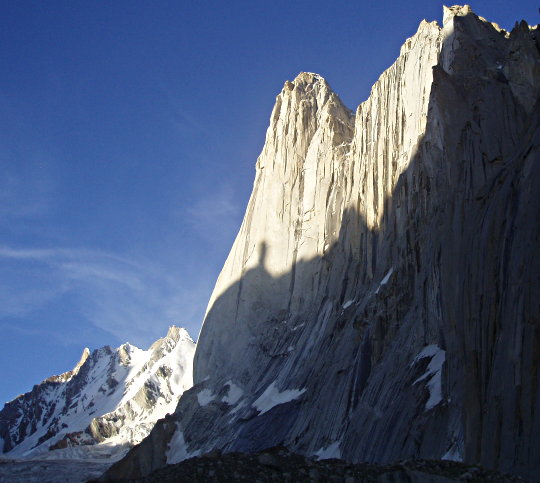 Women's Alpine project team arrived to Islamabad June, 16
The goal: Czech Express (A3-А4 27 VI 70?)
The team:
Marina Kopteva - leader (Ukraine)
Anna Yasinskaya (Ukraine)
Galina Chibitok (Russia)

Expedition Chronicle.
(source http://vertikal.biz)
19 July 2010 Great news: Marina, Anna & Galina topped Amin Brakk!!!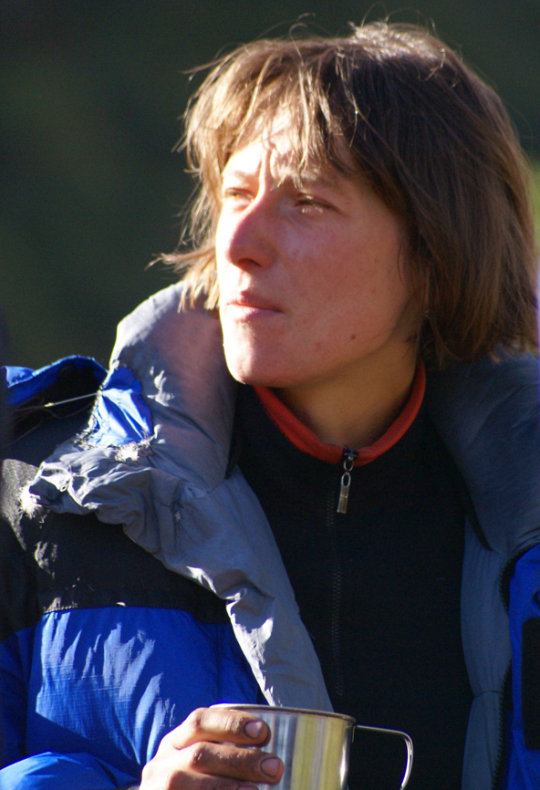 Anna Yasinskya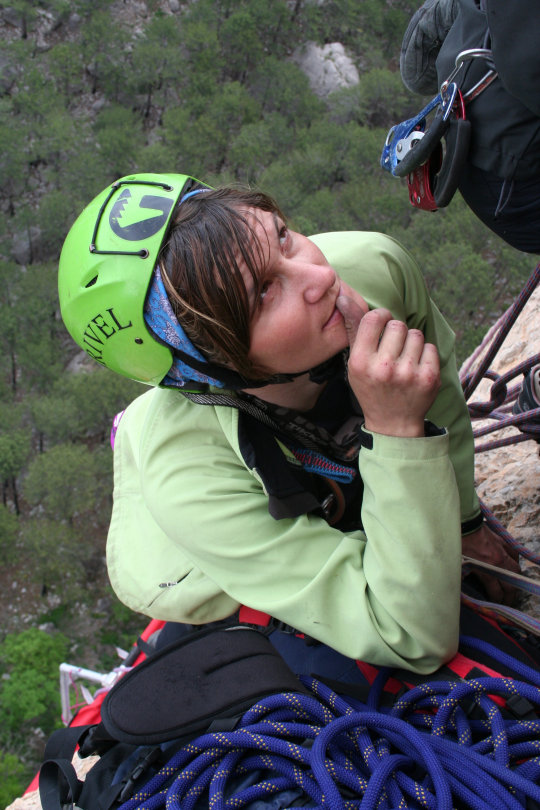 Galina Chibitok
And leader Marina Kopteva
14 July 2010 Girls are going up successfuly.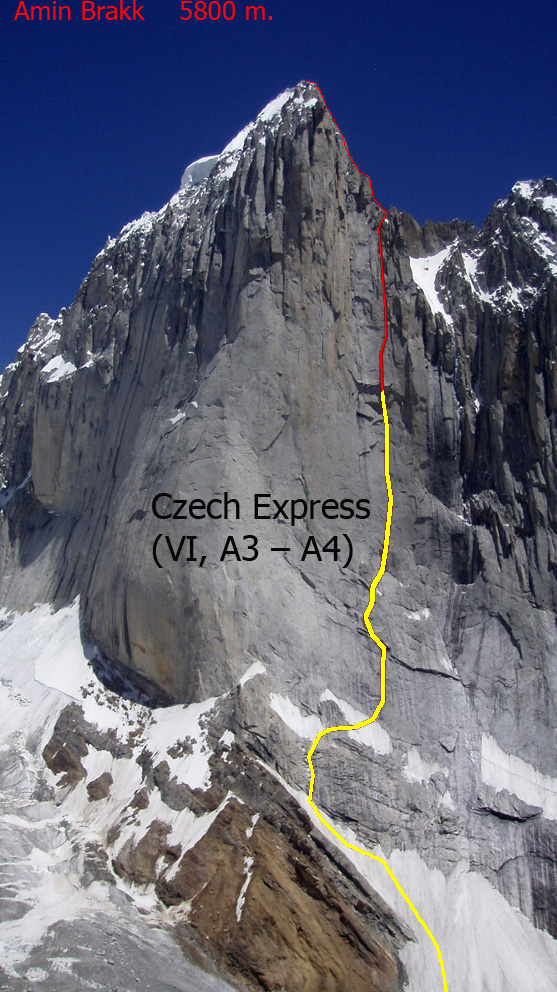 By the way, the most difficult part of the route has been climbed. July, 11 girls moved the portaledge to the site under the huge cornices ob the upper part. THere're three cornices, two, three and seven meters hanging. Ahead are some days work via not so difficult ridge. You can see that yellow line (already climb) is longer than red.

30 June 2010 4-45 a.m. Cook run quickly to the nearest village for the food for hungry girls. Girls were resting futher....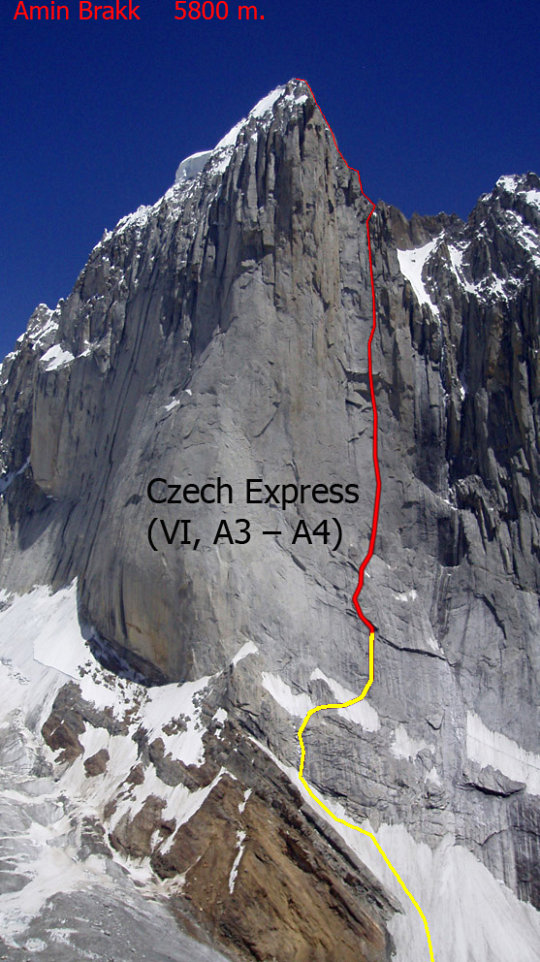 If all'll be OK, girls will climb further with the portaledge from the end of yellow line. Cross fingers for them!
29 June 2010 Girls descended 800 m to the valley. Hot sunny day. But they're very hungry! Their cook didn't estimate right how much food Ukraininan and Russian girls need! So early morning camp's environment wasshaked by the cry: "Our cook didn't take the food!!!"
28 June 2010 The portaledge has been set on the fifth pitch (you can see the spot on the picture). Marina, Anna and Galina decided not to run, but to descend and have a rest in Nangms valley during two days.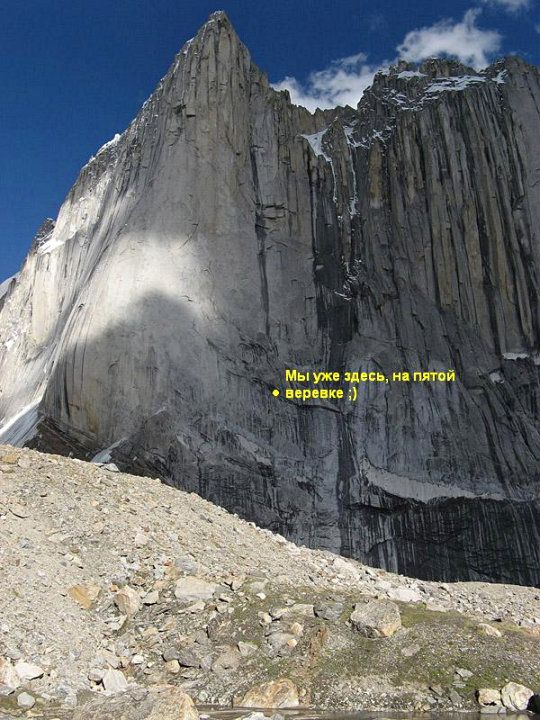 27 June 2010 Girls climbed 3 pitches today. (the yellow spot on the picture). They could work only till the noon, because of rockfalls later.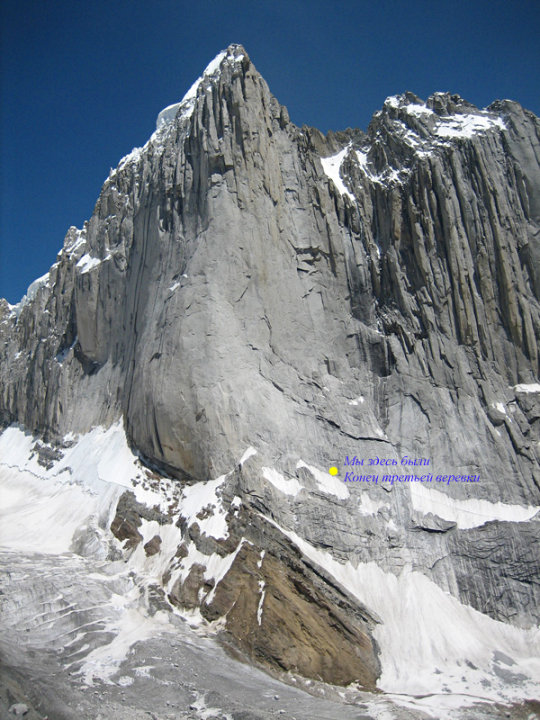 22 June 2010 Girls reached BC today. Altitude is 4 385 м.
After Scardu girls went by jeep to Kande. They went to BC one day beside of two. Traditional BC is at 3900. They decided to set BC in another place, where there're no a lot of people, just at the bottom of Amin Brakk wall.
Parting with the porters was overshadowed by the greed of Pakistan citizens, who has asked an additional fee, apparently for speed. Citizens were offered "a dead donkey's ears" (or the equivalent) that has caused some conflict.
Girls wrote SMS: "The wall is great! Huge! The hat is falling! We're at the beginning of adventures!"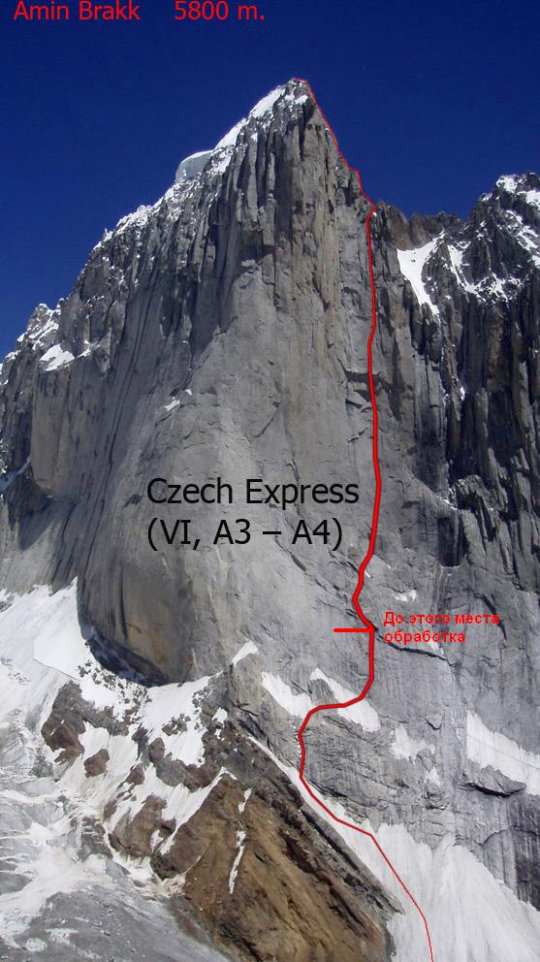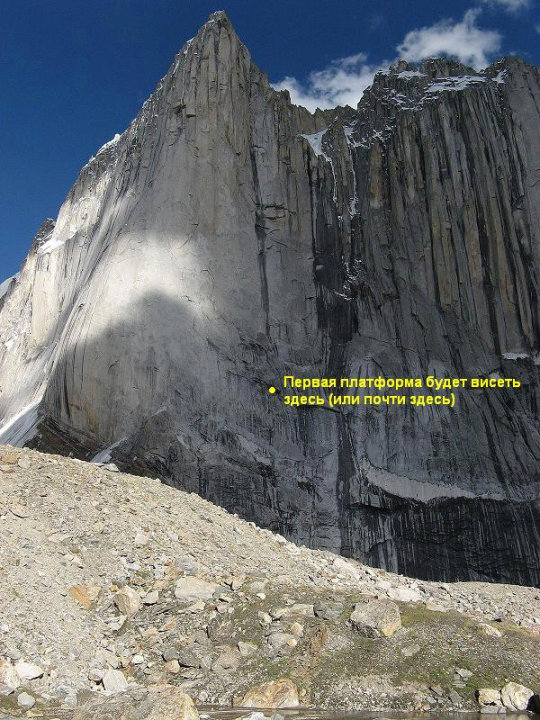 Yellow point - the place for the first planning night at the wall.
18 June 2010. Islamabad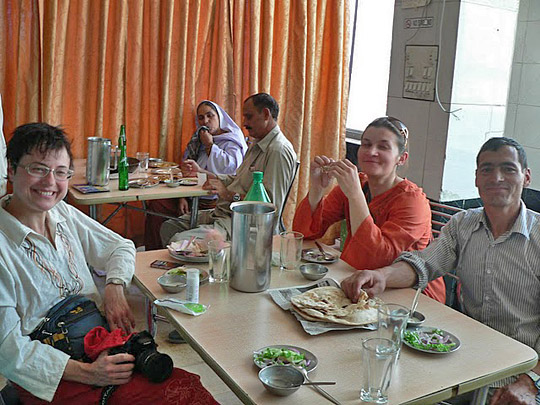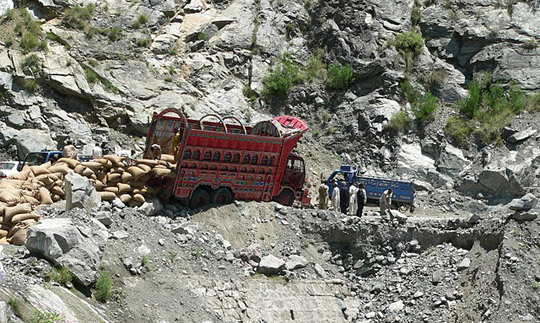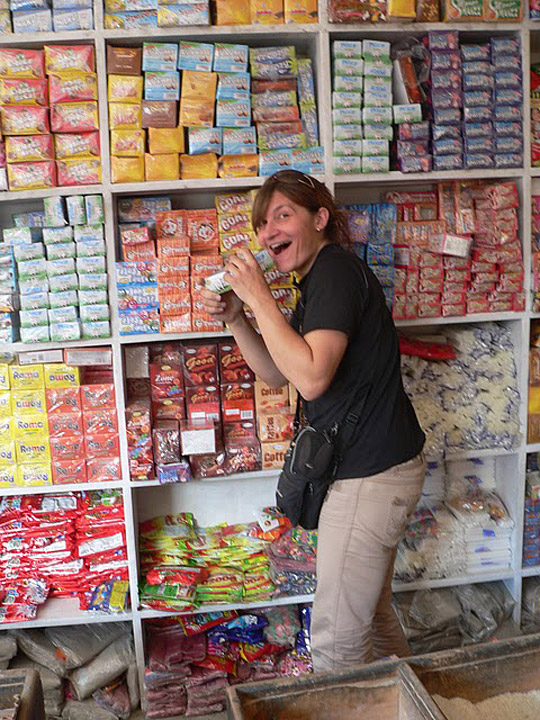 Galina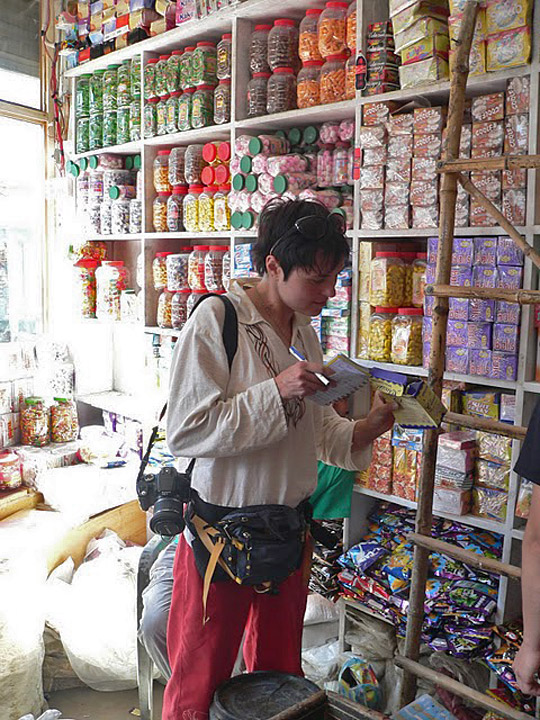 Marina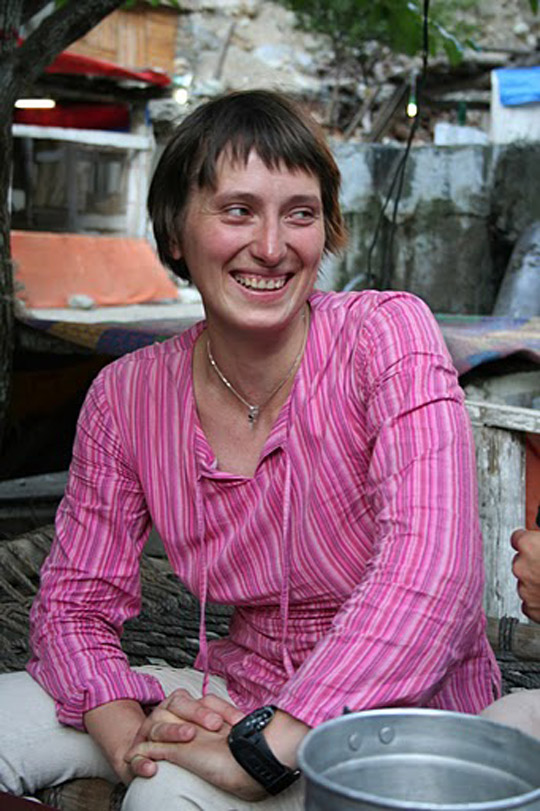 Anna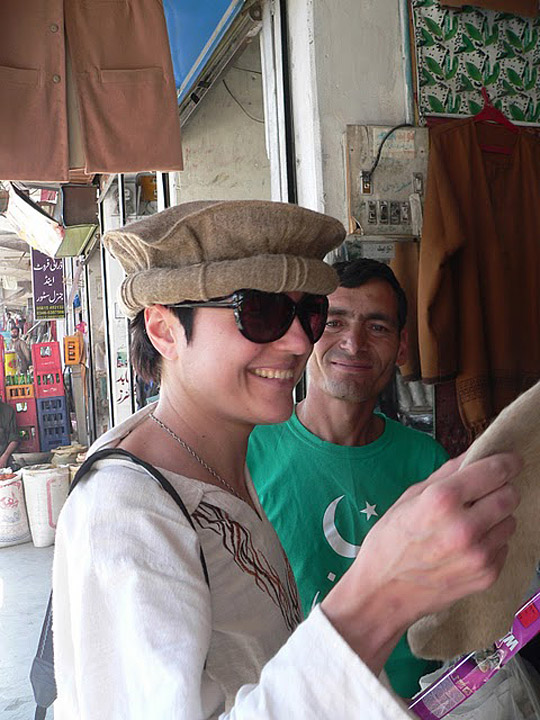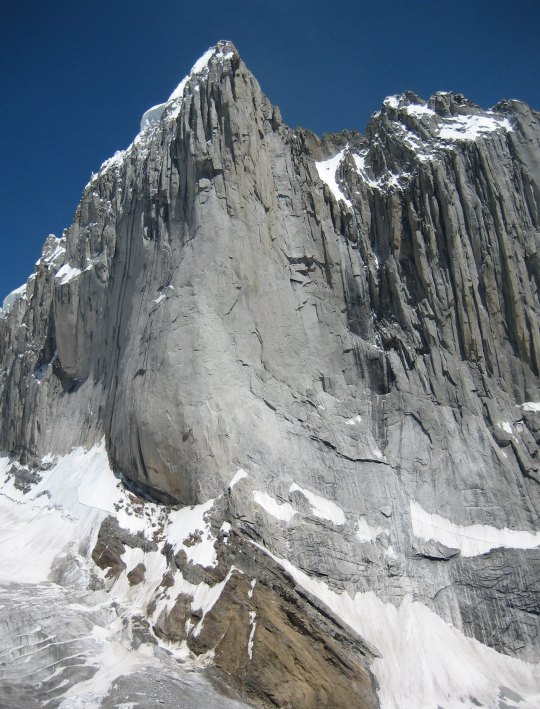 Amin Brakk from 4500м.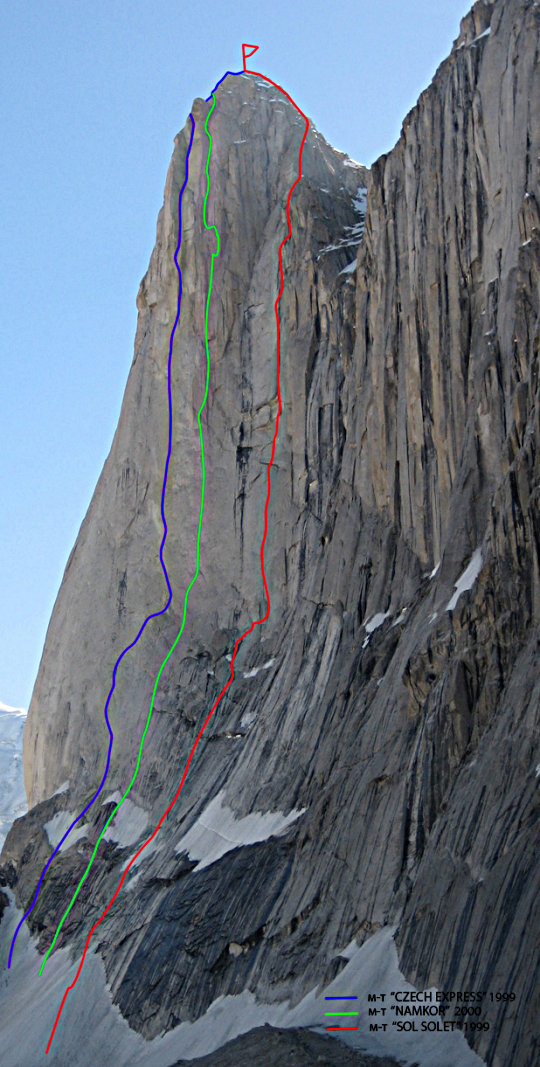 Amin Brakk routes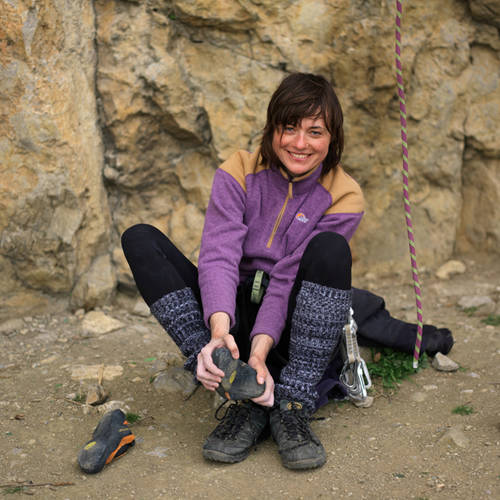 Marina Kopteva (born 1981) lives in Kiev
Expedition leader. 2005 CIS Champion in Mountaineering. Awarded Steel Angel (2009) - The special Women's Mountaineering Award
A lot of high Grade climbs, the most of them - in duo with Anna Yasinskaya.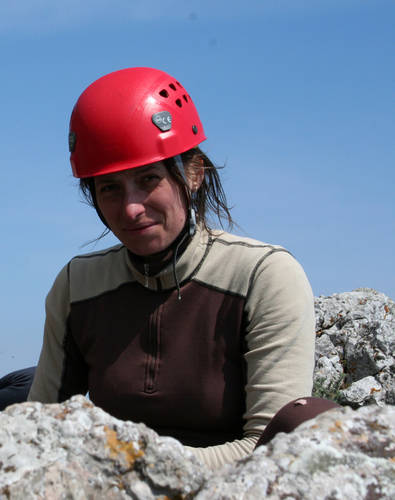 Anna Yasinskaya (born 1981) Lives in Kiev

Steel Angel 2009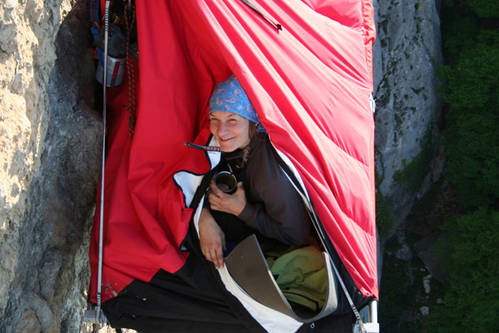 Galina Chibitok (born 1977) Lives in Saint Petersburg
Twice became the Champion of Russia